SMI - Xstrata
Client
Xstrata SMI — Tampakan Copper Gold Project
Project
An induction/information pack for Australian staff working offshore.
Goal
Easy-to-update content in a user-friendly format.
Client brief
Review, collate and present vital information for offshore workers in a concise but detailed format
Present information in an easily transportable format
Content to be easy to edit and update on an ongoing basis
Due to urgent security concerns, project turnaround to be fast.
SOLUTION
Production of an A5, durable ring binder for ease of transport. Folder includes a business card sleeve on the inside front to feature the emergency contact details
Design of internal pages as Word templates for future in-house editing by the client
Redrawing of airport maps with relevant information required by staff (eg. pickup points, airline check-in counter, etc)
Small, digital print runs of internal pages when required.
OUTCOME
The folder was welcomed by existing staff and provided reassurance to them surrounding the recent security concerns. Folders were updated as needed and supplied to all future staff as part of their induction.
Images
project Xstrata SMI Folder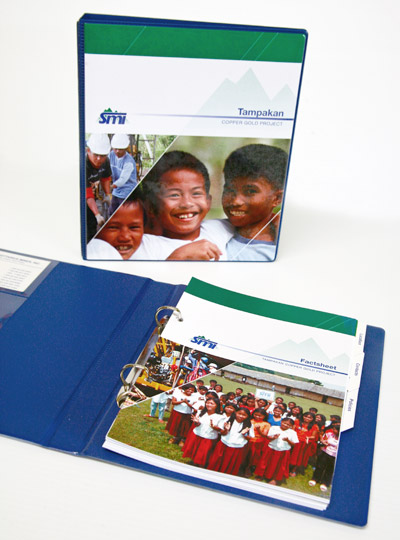 project Xstrata SMI Folder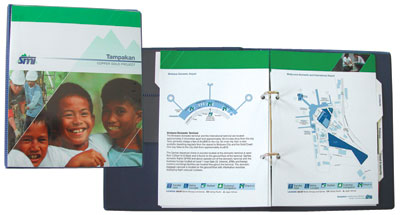 BRISBANE:

2/1C CRESCENT RD, HAMILTON QLD 4007 AUSTRALIA

BRISBANE:


07 3630 0310

info@mitara.com.au
PERTH:

27/44 ST GEORGES TERRACE,
PERTH WA 6000 AUSTRALIA

PERTH:
08 6188 0300